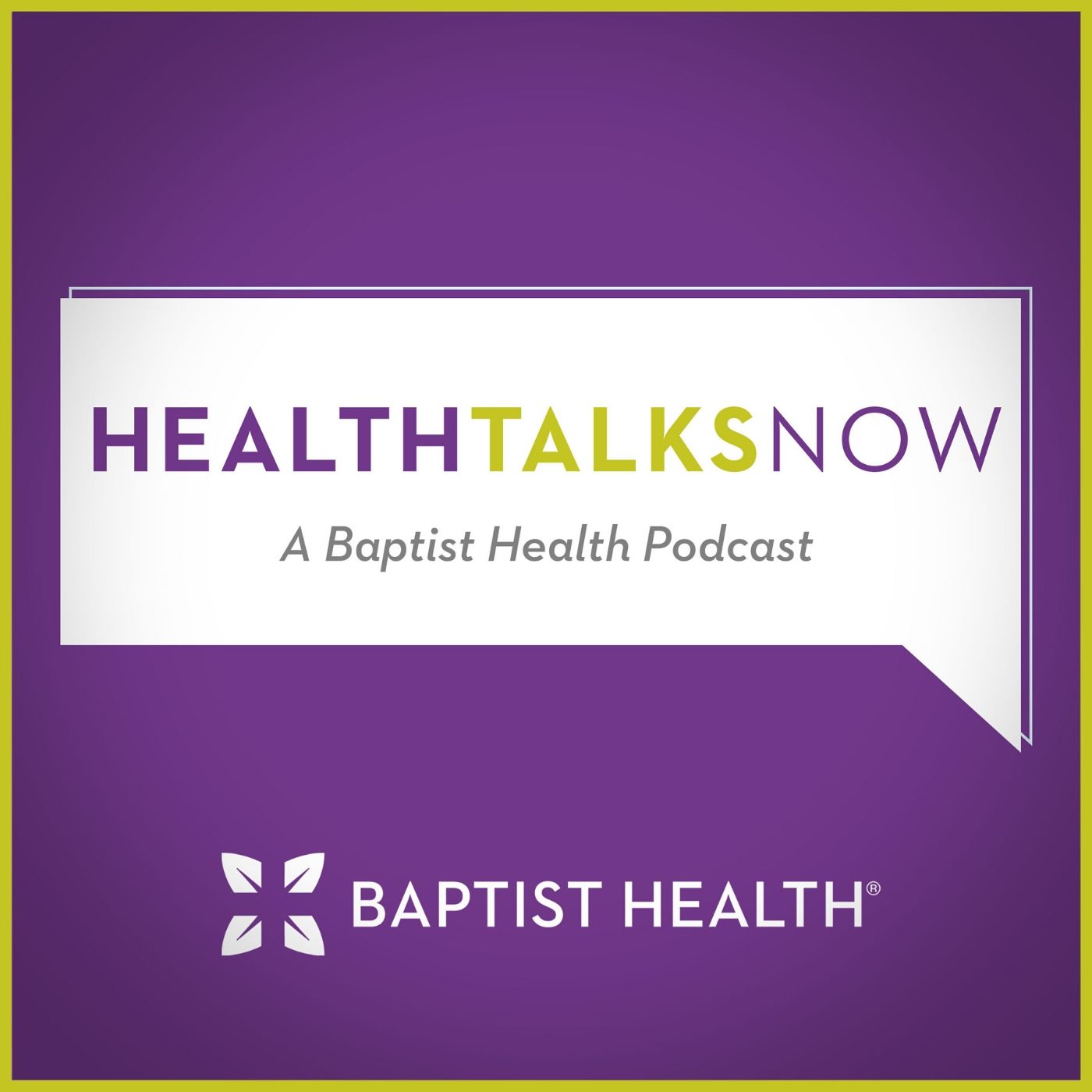 HealthTalks NOW is a podcast presented by Baptist Health, bringing you the facts you need to keep you and your family well. We're committed to providing compassionate, high-quality care that is centered on you. Whether you want to learn more about a specific condition or procedure, or find tips for living a healthy lifestyle, Baptist Health is here to help you become a healthier you.
Episodes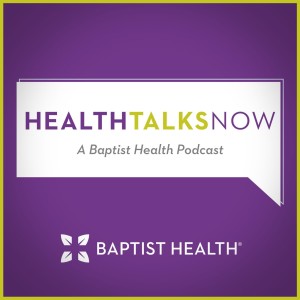 Monday Jun 20, 2022
Monday Jun 20, 2022
We are so excited to be back for the third season of the show. Today, we hear from an expert who studies and treats one of the most important structures in the human body: the spine. Neurosurgeon Dr. John Serak provides comprehensive care, diagnosis and surgical treatment of disorders of the brain, spine and nerves. He treats all adult spinal disorders and brain pathology.
To begin, Dr. Serak highlights common conditions he sees which classify as chronic back pain. Back pain can originate anywhere from the spine or by the muscles which surround it. When issues or degeneration of the spine are noticed, it becomes a more serious problem. Robotic spine surgery is relatively new and allows for a much more accurate and efficient surgery. Similarly, it makes very complex procedures less complex and gives the surgeon more confidence. Minimally invasive spine surgery seeks to minimize the amount of destruction to normal structures in the body. It preserves muscles and other normalities in the spine. This typically decreases a patient's hospital visit compared to a more traditional procedure.
Robotic surgery is not laparoscopic surgery, though it is a type of minimally invasive surgery. Laparoscopic surgery, Dr. Serak explains, utilizes cameras to look inside of the stomach to fix problems without opening it up completely. Minimally invasive spine surgery works though similar smaller incisions. At Baptist Health, Dr. Serak uses the state of the art Globus ExcelsiusGPS robot to conduct his robotic surgeries. Its neuronavigation system is used to place screws and rods and special minimally invasive retractors in the patient. He specifies who may benefit from this robotic spine surgery.
Then, Dr. Serat explains failed back syndrome, an issue of degeneration of the spine after a span of at least several years. Robotic surgery is a good option for those dealing with this condition. It is Dr. Serak's goal is to get his patients back to doing what they want to do after surgery as quickly as possible. He encourages listeners not to be discouraged if they have not yet found a treatment option which works for them.
Key Takeaways:
[0:49] Introduction to today's guest, Dr. John Serak.
[1:10] - What elements make back pain chronic?
[4:08] - Explaining robotic spine surgery.
[10:37] - Laparoscopic vs. robotic surgeries.
[13:11] - The tool Dr. Serak utilizes for his robotic surgery.
[18:34] - Who would be a good candidate for robotic spine surgery?
[21:44] - Failed back syndrome and its treatment options.
[26:28] - How does life post-spine surgery look for most patients?
[32:12] - Closing words.
Learn more about Baptist Health's surgical services.
Follow Baptist Health: